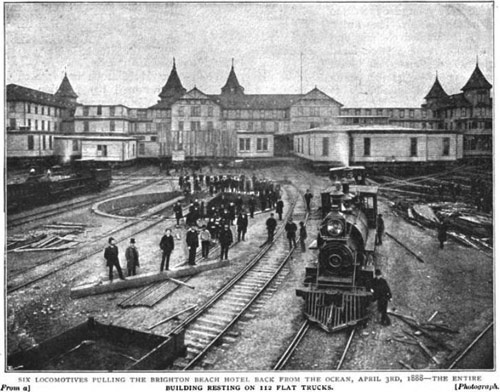 How Buildings are Moved
The Strand
Via Kottke, a look at how the Brighton Beach Hotel (all 5,000 tons of it) was moved about a quarter of mile back from the beach - in one piece. This is from an 1888 article in The Strand magazine all about moving buildings - by boat, rail and on greased skids (the Brooklyn way, see below). The practice of moving buildings - pretty rare today - was remarkably common once upon a time.
It was common enough that housemoving was its own profession. B. C. Miller & Sons (of 955 Dean Street), who did both the moving jobs pictured here were one of at least 16 housemovers listed in the 1897 Lain's Brooklyn Directory as housemovers. Miller & Sons even advertised their work (and illustrated the Brighton Hotel job) in Lain's.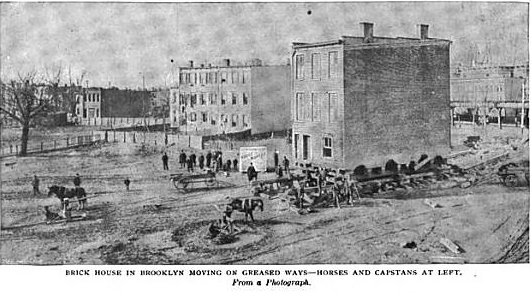 How Buildings are Moved
The Strand